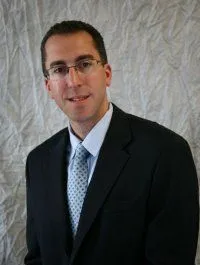 Dr. John Gavencak is a 2002 graduate of New York Chiropractic College and a 1998 graduate of Muhlenberg College.
A Long Island native, Dr. Gavencak began his career as an associate in several practices in the NYC area. Desiring a better quality of life, he started his own practice in Center Moriches in March of 2007.
Dr. Gavencak comes from a long line of physicians. He decided to become a Chiropractor after a life changing event: "Growing up I suffered from terrible sinus (or what we believed to be sinus) headaches. When I would have a flair-up I could not turn my head nor my eyes without excruciating pain; this occured approximately four times per year. While visiting a friend who was attending Life University in Georgia (a Chiropractic college) one of these flair ups occured. Instead of the usual anti-histamines and nasal sprays, I was adjusted for the first time in the student clinic. I experienced immediate relief from the headache and have not had one since that first adjustment! That day made me realize that Chiropractic is what I wanted to practice."
He believes that with proper knowledge about spinal care, exercise, nutrition, and stress management, people of all ages can achieve and maintain optimal health. He is extremely passionate about taking care of children and providing them the same opportunity for
good health that he has enjoyed. Dr. Gavencak is committed to helping people reach their health goals and maximum potential through better living.
In addition to treating patients, Dr. Gavencak is published in several leading science journals including the Journal of the Canadian Chiropractic Association and the American Institute of Biological Science. His latest article appeared in the April 2013 issue of On The Water magazine.
When not in the office, Dr. Gavencak can be found anywhere from surf fishing the local beaches to offshore big game fishing the canyons off Long Island. He is also an active lecturer on salt water fly fishing, as well as a fly tying instructor for the Orvis company. He obtained his US Coast Guard Captain's License in 2007.
Of course an office visit wouldn't be complete without a greeting from Cutty, the office mascot. She's a Chesapeake Bay Retriever that puts a smile on everyone's face!